Blogging & Resources
When I was first asked by my readers to starting writing about how I learned to make money online. I didn't realize it was going to turn into a blog series. As I have learned so many new things about making money online, I find that there is more information and resources to share with you.
Before I even got started with affiliate marketing or making money online for that matter. I did months of research on how to make money online. I always want to learn how something works or learn more, on what it is about before moving forward with a decision.
Since you are visiting my blog you are curious too and I am happy you are here! Starting to making money online, by building an online business is a sensually what you are doing. It is a big step in any one's life. It is exciting and scary all at the same time!
I always want to run my own business but was never sure how I want to do it. The great thing about building your business online is that you can control the costs of your business. You control how your business grows by how much work you put into it. I want to help you by sharing everything I learned and I will update my posts and add new posts as I learn more on this topic.
[wp_show_posts id="15973″]
Welcome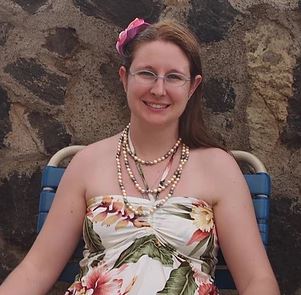 Hi! I'm Michelle, a nerdy mom, and proud of it! I encourage and show moms how to start their own business online to make money from home. I know for some, technology can be an overwhelming thing but if you already know to use a smartphone and the internet, then I can teach you how to build your own business! It doesn't matter if you are a mom that works outside the home or a stay at home mom, you all have something to offer! About
Free Printables for Bloggers
Are you looking for free checklists and templates to help you with your blog!? I got you covered!
Checkout my collection of free printables!
Join Me!
Recent Posts
Menu
Free Printables and Courses
Blogging & Resources
Blog Tech
Cooking Nerd
Crafty Nerd
Gift Ideas
Amazon Affiliate Disclosure
We are a participant in the Amazon Services LLC Associates Program, an affiliate advertising program designed to provide a means for us to earn fees by linking to Amazon.com and affiliate sites.