I make a commission from purchases made through links in my posts, at no extra cost to you. Read my disclosure for more information.
When you decide to start making money online, you will need to sign up for affiliate programs for your blog. Which affiliate program should you start with? When I first started with my blog, I signed up with Share-A-Sale, FlexOffer, ClickBank, and Sovrn (previously Viglink).
Then I branching out to other affiliate networks and more profitable niches. Some affiliate programs require you to have a website or a social media account, and other affiliate programs don't. It is important to read understand their rules and requirements for promoting they products they offer.
Affiliate Programs You Can Choose For Your Blog
You can apply to as many affiliate programs as you want to scale your affiliate marketing business and start building a passive income.
I know there are more affiliate programs out there but these are the more popular ones.

Note: Before you spend your time, effort, and possibly money on marketing a brand, service, or product. You should always review their affiliate program's rules and policies. Better find out that something is prohibited before you've invested your energy (or finances) in an unwanted activity. Also, check out the commission rate so you will know much you will be making per sale.
Once you are accepted to an affiliate program, select a product and start promoting through your website, blog, social media, etc.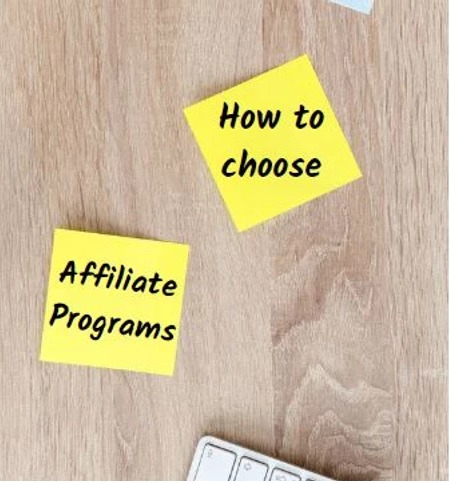 Types Of Affiliate Program Payment Models
You need first to become familiar with some of the commonly used words such as CPC, CPA, and CPS.
Cost Per Action (CPA)

Cost-per-action or CPA for short means that firms will reward you if a potential consumer completes an assigned task. This task may include; filling out contact details, signing up for a membership, inquiring about a newsletter, clicking on an ad or making a purchase just to name a few. CPAs are quite challenging to use if you do not have entirely active members who continuously follow and like your valuable posts.
Cost Per Click (CPC)

CPC are initials for cost-per-click, this means that you will earn some cash when online viewers visit your affiliate link or ad. CPCs are the most suitable for Pinterest especially if your posts have numerous repins.
Cost Per Sale (CPS)

CPS is described as cost-per-sale. Using CPCs is simple. Your goal is to get the sale. Just think of an Amazon product you may want to promote. If your prospect does not buy you don't get paid. For you to increase conversions, you should post valuable content from others on your boards to improve the trust with your consumers while boosting your sales.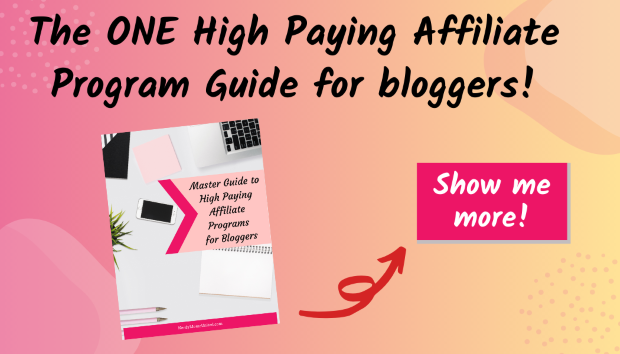 How To Promote Your Affiliate Offer
When you choose the product you want to promote you need to get it in front of the right audience. If you are promoting for example dog products you wouldn't want to be on cat group boards. That would not make sense as it is highly likely they would not be interested. So it would make sense not to waste your time and effort. Get your product in front of dog lovers and there is a very high probability someone will be interested as it may be something they need.
You can promote products by creating a page through a landing page builder and then share the link on multiple social media platforms. There is no need for a blog at this stage. A landing page builder is important for creating a professional landing page to promote your offer. Doing this step allows you to collect email addresses, which you should always try to do.
What's The Difference Between A Web Page And A Landing Page?
A landing page is a web page, but it has a unique function. It will take the prospective customer to a predesigned web page where you intend to direct them into a target marketing funnel. These web pages can go by many names but they do different processes but the end goal is still the same. Below I have outlined the differences between these marketing webpages.
Different Types of Web Pages For Marketing

Marketing Web Page Type:
What is it and what is it used for?
Squeeze Page
Also called a lead capture page or landing page, this is a stand-alone web page. It is used to offer one lead magnet, for example, access to a free webinar, or a free PDF download. The goal is to "squeeze" the visitor into a funnel by getting them to provide their email address.
Bridge Page
A web page that comes after a squeeze page, but before your sales page. It is a powerful way to boost your conversion. Its goal is to drive traffic to your sales page or funnel.
Landing Page
A designated stand-alone web page showcasing an individual service that you offer. The goal is to make a sale.
Sales Funnel or Sales page
A series of many web pages. Its goal is to direct a customer towards his or her final sales decision. This works best when there are options to consider before the customer buys. A sale funnel is perfect if you want to offer up-sells or down sales before the customer completes their purchase.
What Is The Difference Between A Sales Funnel And A Landing Page?
Sales funnels and landing pages are easily confused with each other. They have the same end goal of making a sale but serving a different purpose in the stages of a customer's sales experience.

A landing page is a stand-alone web page created to welcome potential customer traffic sent to it through an online ad campaign. This traffic can come from social media and email marketing initiatives. For example, a customer clicks on an ad linked on Facebook, they will be redirected to a landing page.
This landing page is used for two reasons:
1) Get information from the customer which can be used to market to him or her in the future.
2) Encourage the customer to buy something now.
A sales funnel on the other hand is made up of many web pages that guides or funnels the customer towards his or her final sales. Each page in a funnel is an opportunity to sell additional products or services. This is where you can add in the upselling options.
What to learn more about landing page tools? Check out this landing page review post.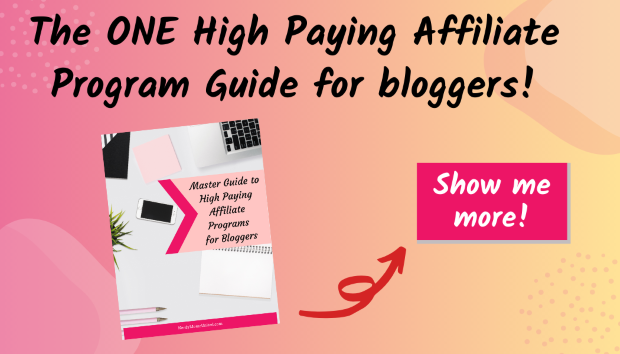 Social Media Resources

Tip: If you have a smartphone, then you have a camera to make YouTube videos. No extra equipment required. You can always upgrade to a GoPro later.
If you already have a following on social, you can leverage your influence by promoting products or services that are of relevance to your fans and followers. You can use Twitter, Facebook, Instagram, YouTube, or Pinterest. Make sure to disclose that you may be paid. The FTC requires disclosure of these "sponsored" pins, posts, and Tweets.
For example, if you are going to use Pinterest for affiliate marketing, you will have to follow this FTC rule.
Pinterest Affiliate Link Disclosures
The most important rule you need to remember when adding affiliate links is to mention that it is an affiliate link. In your pin descriptions, Pinterest urges you to always disclose that it is an affiliate link and affiliate networks require it. You can write this within your description or use #affiliate, #Ad, or #afflink at the end of your description. This needs to be done to follow affiliate networks' rules and abide by FTC regulations.
Failure to do so can get you banned from Pinterest. You will have to check with the other social media platform's policies on their affiliate marketing rules.

Want to learn more about the FTC rules on affiliate links? Check out this FTC blog post!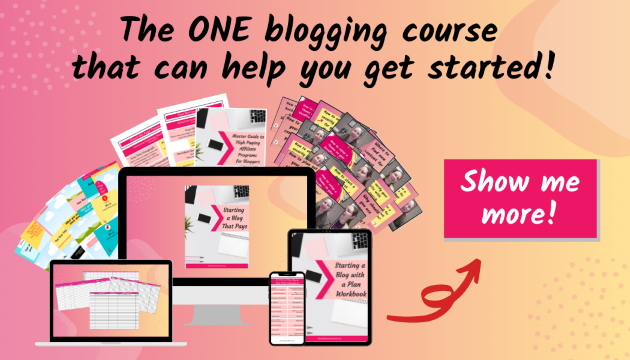 Should I Post On Social Media Manually Or Use A Scheduling Tool?
For example, when it comes to Pinterest impressions are essential to any Pinterest user. First, if your pins are shared more, there are higher chances that the impressions will be high and the affiliate pins will be clicked more. If you employ CPC, you will have numerous clicks and much more money in your account. The CPC affiliate links perform better because of the platform's primary design, it allows a user to save or re-pin.
Decide if you want to post manually or use a tool for posting your offers onto your social accounts. A tool will help streamline your social media presence and makes it easier to manage. I personally like and uses Tailwind as my pin scheduler for Pinterest.
Want to learn more about Tailwind? Click here to get more info about Tailwind!
Sponsorships For Your Post For Affiliate Marketing
If you have a massive following on Pinterest, you should consider looking for sponsors. Sponsors are more comfortable to partner with you if you have large Pinterest following. There is a considerable difference between affiliate relationships and sponsorship. The sponsors are always ready to pay a Pinterest user a total sum of money to display their brands over a given period.
For Example, if you have a target audience that primarily prefers organic food products, an organic food brand can sponsor you to have their product on your account for a specific duration of time. On the Pinterest platform, this can be categorized in the form of a board that only displays the brand of that sponsor. Also, with various affiliate links, one can earn a commission per click, sale, or action.
How To Get Sponsors For Affiliate Marketing Post
If you are looking for sponsors, look for legitimate companies and firms that you would like to have a long-term working relationship with them. You can send an email to potential sponsors.
Include the following in the emails that you might send:
A detailed analysis of your Pinterest analytics report to indicate to the sponsors on how you will promote their brand. The number of impressions your Pinterest account gets on average. These numbers are usually higher than the actual number of followers. For example, if you have 13,000 followers, but the monthly impressions are over 400,000. The audiences' interests and demographics. It describes why your following is the best choice for attaining the sponsor's business goals. The analytics reports are only accessible if a person signs up for a free Pinterest business account.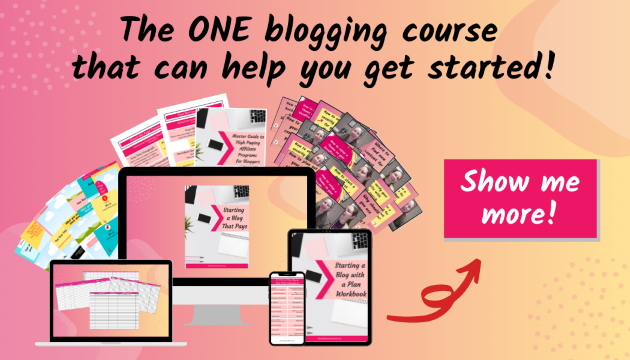 Still, feeling a little lost in when it comes to blogging!? Don't feel bad, I had the same struggles when I create my first blog too. I have some free templates and checklists that can help you with getting past everyday blogging hurdles. Do you want to learn more? Click here to get your free templates and checklists.
I make a commission from purchases made through links in my posts, at no extra cost to you. Read my disclosure for more information.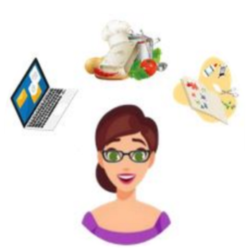 Subscribe to Nerdy Moms United!
Get updates on the latest posts and more straight to your inbox!
Looking for more posts about blogging?
When I first started blogging, I didn't know you could uses Pinterest to promote your blog's content to get free traffic. That's right, traffic for free! Who doesn't want to get free traffic coming to their blog!? …