I make a commission from purchases made through links in my posts, at no extra cost to you. Read my disclosure for more information.
This is the ultimate top gift ideas for the photography lover in your life! Find a unique gift for the special someone that is just starting out or a well-seasoned photographer. There is something for everyone and maybe you might find a little gift for yourself too!
Loot Boxes for Photographers

Crate Joy is an awesome answer to the question of what to get for the photographer lover that has everything! Crate Joy is a loot box subscription site with many options to choose from! Photography props and photo printing loot boxes are the gift that keeps on giving with flexible subscription plans. Loot boxes bring mystery and intrigue to any gift that is also practical and fun.

Get these loot boxes at Crate Joy!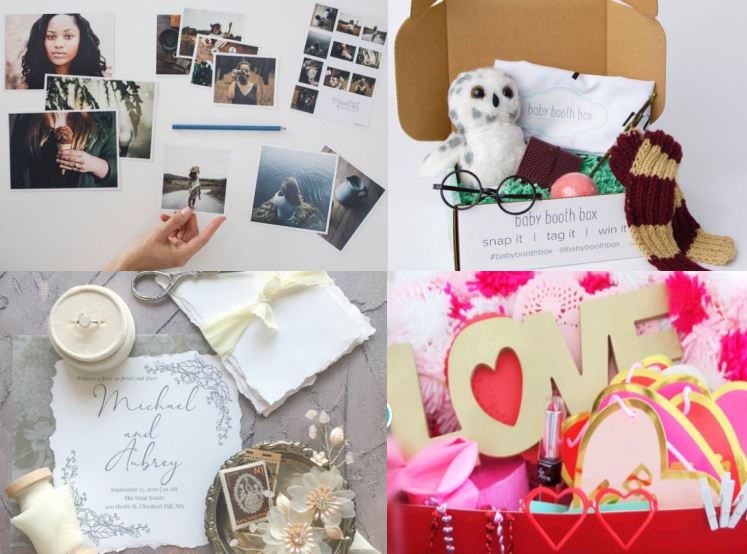 Smartphone Camera Lens Set
Perfect for the cellphone photo aficionado, you can just clip on the super-wide angle, HD lens, macro lens, fisheye lens, a CPL filter lens, starburst lens, and a kaleidoscope lens to nail that perfect smartphone shot. The detachable clamp design works with every brand and model phone, so you don't have to worry about which kind of cell phone they have. 

Get this gift on Amazon!
Pictar OnePlus Mark II Smartphone Camera Grip
Ready to turn your cell into a DSLR camera! Unleash the power of your iPhone's or Android camera for superior photos and videos. Simply the best camera-grip ever built!
The ergonomic grip gives your Android or iPhone the comfort, feel and familiar grip of a traditional camera. The Exposure Compensation Wheel, Smart Wheel, & Zoom Ring will make you feel you're holding a DSLR camera!

Get this gift on Amazon!
Remote Control Camera Shutter for Cell and Tablets
Now you can easily take pictures and videos from your smartphone or tablet with a Bluetooth remote! This practical gift guarantees you can easily take photos and start/stop video recording with the click of a button. You have up to a 30 feet range from your smartphone or tablet.

Get this gift on Amazon!
HP Sprocket Select Portable Photo Printer
The HP Sprocket Select compact photo printer is a great gift for avid mobile photographers. It is capable of printing 2.3-by-3.4-inch photos on zero-ink paper. You can print without wires through a Bluetooth connection.
Users can edit their photos before printing via a mobile app, and there's even an option to interact with the photos in augmented reality. Includes HP ZINK photo paper and can hold 10 sheets. With the HP ZINK sticky-backed paper, creating smudge-proof photos, and stickers for journaling for your creative projects.

Get this gift on Amazon!
Luxi for All – Compact Light Meter
This is one of the most genuinely practical gifts for photographers. The Luxi Compact Light Meter turns your smartphone into a pro-quality light meter. It attaches to a tablet or smartphone, connects to a free app, and provides incident light readings for spot-on exposures every time.

Get this gift on Amazon!

Mavic Air Drone

Want to get great aerial photos and videos! DJI's latest drone is also the most portable one on the market today. When folded it is small enough to carry in a jacket pocket. However, it powerful enough to offer 21 minutes of flight time capturing 4K videos.
It has a 12-megapixel still photos at speeds of up to 43 miles per hour. Set up tracking to shoot a friend, or head skywards for a quick flight using your smartphone instead of controller.

Watch the video on Amazon to see what it can do! Get this gift on Amazon!

Insta ONE 360 Degree Panoramic Video Camera 4K
The ONE shoots in every direction at once, capturing life in a seamless 4K 360° video and 24 MP 360° photos. Once you've got your shot, re-frame the best parts, or share a full 360° experience straight from your smartphone. Best in class stabilization ensures pro-level footage, no matter what you're doing.
Create a stunning edit with a few taps. Mark off the best parts of your 360° footage and the ONE connects them with ultra-smooth camera movements. Mount the ONE on a selfie stick and watch as it instantly disappears from view with easy aerial shots without a drone. You can use the ONE on its own, control it with Bluetooth, or connect directly to your iPhone and preview shots in real-time. 

You have to check out the videos on Amazon! Get this gift on Amazon!

GoPro Hero Waterproof Action Camera

This tiny camera is made to withstand the elements so photography lovers can shoot any adventure and share it with friends and family. The redesigned shape is more pocketable, and folding fingers at the base let you swap mounts quickly. A new side door makes changing batteries even faster, and the lens is now 2x more impact resistant.
Now HERO8 Black has three levels of stabilization, so you can pick the best option for whatever you do. Get the widest views possible, or boost it up to the smoothest video ever offered in a HERO camera. Plus, Hyper Smooth works with all resolutions and frame rates and features in-app horizon leveling. Capture super stabilized time-lapse videos while you move through an activity. Time Warp can now automatically adjusts speed based on motion, scene detection, and lighting. With Live Burst record the moments 1. 5 seconds before and after your shot, so you can choose the best single frame for the perfect photo. You have to see Hero 8 inaction on Amazon!

Get this gift on Amazon!
Smatree Telescoping Selfie Stick with Tripod Stand
This Smartree combination selfie stick tripod is compatible with GoPro Hero, compact cameras and cell phones. Flexible ball head provides a 360-degree rotation angle for your camera and cell phone to get different best shooting positions. The Smartree made of high-quality aluminum tubes for durable use. Slip-resistant rubber and wrist strap around the selfie stick, prevent unexpected falling off, the camera/cell phone will be well protected. 

Get this gift on Amazon!
Photographic Design Rogue Gels Universal Lighting Filter Kit
This is one of the most exciting gifts for photographers. The universal lighting filter kit from Rogue Photographic Design includes a whopping 20 gels, plus a gel-band attachment and padded storage pouch. Everything a photographer needs for dynamic, dramatic color in their photos.

Get this gift on Amazon!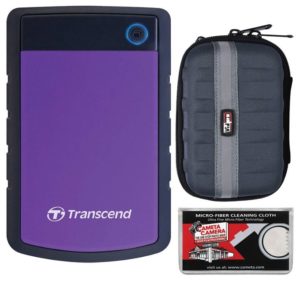 Transcend 2TB USB 3.1 Portable Hard Drive
Photographers struggle with storing all the photos they've taken on their computer's hard drive. A portable hard drive can make a world of difference for them. This is why this is such a good gift for a photographer.

Get this gift on Amazon!
Canon Pixma Pro-100 Photo Printer
By far the Canon Pixma is my favorite photo printer to get professional quality pictures! I use this printer for all of my photography printing needs. This is an 8 cartage based inks printer for amazing gradients and color in your prints. 3 of which are dedicated grayscale inks for beautiful black & white prints. Replacing the ink cartages are a breeze and far cheaper than any other photo printer I have used. I will never go back to an HP printer again to do my photo printing!
Samsung 256GB EVO Plus Memory Card
It is a pain for a photographer to wait while their camera writes all the photos they've taken on a slow card. A faster card can make all the difference between getting that desired shot or missing it! This memory card is waterproof, temperature proof, X-ray proof, and magnet proof. Give them a faster card that writes up to 90MB!
I even use this card in my camera when I am doing sports photography and I have noticed a big difference. Since the writing speed is faster I have less blurry pictures during action shots. The red card is for European cameras and the green is for American cameras since they have different video standards.

Green Card USA – Get this gift on Amazon! | Red Card E.U. – Get this gift on Amazon!
360-Degree Electric Rotating Turntable

As far as photography gifts go, this is one is versatile enough to be used by a wide range of photo and video professionals. This 360-degree electric rotating turntable turns smoothly both clockwise and counterclockwise. It is very stable, reliable, great for product photography, and simple to use.

Get this gift on Amazon!
rRogue 3 in 1 FlashBender 2 XL Pro Lighting System
The Rogue 3-in-1 Flash Grid is perfect as a main light, a dramatic accent light, or even a hair light for portrait photography. It comes with three gels for stunning color effects: Dark Salmon, Steel Green, and Oklahoma Yellow.

Get this gift on Amazon!
Gugusure Ring Light with Stand Tripod

The Gugusure Ring Light is a dimmable lamp with 3 light modes and 11 brightness levels with a Bluetooth remote. It takes away all the unflattering shadows from your shoots. The tripod adaptor has a quick-flip lock and weighted base for increased stability so it won't tip over. I like how versatile it is without breaking the bank!

Get this gift on Amazon!
Camera Lens Coffee Mug
This coffee mug is very popular with photographers! If your favorite photographer doesn't have one this would make a great gift for them. This travel mug has 2 no-spill screw-on lids, spoon, and insulated stainless steel to keep your drink hot or cold!

Get this gift on Amazon!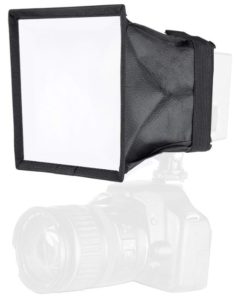 Collapsible Camera Light Diffuser

A simple thing that all photographers need is a light diffuser. This collapsible light diffuser is great for traveling ease, small, and lightweight.

Get this gift on Amazon!
Collapsible 5 in 1 Multi-Disc Light Reflector with Bag
Another useful thing that all photographers need is a light reflector kit. These collapsible light reflectors are also great for traveling, and lightweight. This gift will also not break the bank!

Get this gift on Amazon!
Portable Photo Studio Light Box

Any budding professional photographer will need a portable photo studio. This collapsible portable photo studio is amazing for handheld photography with a camera or smartphone. Hook & Loop design can easily be set up and carried, make your mobile studio possible. It comes with an adjustable light system so you can always get that perfect lighting and 4 background colors.
No complicated assembling, no rod, no connector, no tubes no glue, no time wasting installations. Just quickly fold the booth into itself and carry it with a small storage bag on the back for your power adapter. Multiple openings enable you to choose any photo shooting position. Professional particulate silver film reflective fabric inside diffuses light evenly.

See the video on Amazon! Get this gift on Amazon!

Waterproof Camera Cases
Take your camera anywhere, even to the pool and beach! These waterproof camera cases will keep water, sand, dirt, and anything else you can through at it and keep off of your camera. Take clear pictures underwater up to 16 feet deep. Here a 2 different camera cases to choose from, so you can find the right one for your camera. Get these waterproof camera cases as gifts on Amazon!

DiCAPac Case – Get this gift on Amazon! | Zonman Case – Get this gift on Amazon!
Make a custom gift, with one of these posts!
I will show you how to make a shadow box memorial layout for your cat. This is a quick and easy craft you can do in and hour or two in the afternoon or on the weekend! This a beautiful way to remember your cherished pet with this shadow box memorial idea for your cat. …

How To Make A Shadow Box Memorial Layout For Your Cat Read More »

I will show you how to make a salt dough pet paw print of your cat or dog. These beautiful smelling salt dough Christmas ornaments are easy to make as gifts of your furry best friend. With this easy salt dough recipe, you can make a wonderful DIY keepsake ornaments that the family will cherish for years…

These beautiful smelling salt dough Christmas ornaments are easy for kids to make as gifts. With this easy salt dough recipe, and several fun crafts ideas that kids can make…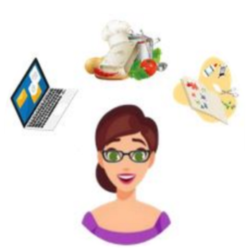 Subscribe to Nerdy Moms United!
Get updates on the latest posts and more straight to your inbox!
I hope this post will make it easier for you to select that perfect gift for that special someone in your life.
I make a commission from purchases made through links in my posts, at no extra cost to you. Read my disclosure for more information.