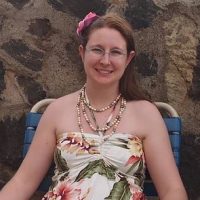 Hi! I'm Michelle, a nerdy mom that likes to solve problems and proud of it! I encourage and help other mom's with craft ideas, cooking, and how to start their own blog to make money from home. I know for some, starting a blog can be an overwhelming thing. However, if you already know to use a smartphone and the internet, then I can show you how to build your own blog! 
It doesn't matter if you are a mom that works outside the home or a stay at home mom. You all have something unique to share with other women! Have you ever dreamed of making money from your favorite hobby? Have you always wanted to run your very own business or be your own boss? Then you are in the right place. 
You can use what you have around you to make money from home and become the mom boss you have always dreamed you wanted to be! I have been blogging and designing websites for over 15 years. I have shown other women how to use what they have in their everyday life to reach their goals and I would love to help you too.
I also work outside the home so I can relate to the extra pressure a mom can face balancing work and home life. Whether it planning the next night's dinner, your kids' sports, dealing with a new baby, or the last minute homework that is due tomorrow! As moms, we are no stranger to pressure in our everyday life.
I have an active teenage son, had a new baby girl in the middle of the COVID pandemic, and a supportive loving husband. I work out side the home like many of you do. Don't get me wrong stay at home moms are just as busy too!
I enjoy cooking and testing out new recipes on my family that I find on Pinterest. I try to steal time away to do new projects in my craft room that my family affectionately calls it the crap room. With a new baby this doesn't happen very often.  This is my nerdy mom cave! 
I keep my scrapbooking supplies and crafting tools like my Cricut. I have great posts and YouTube videos on using your Cricut too! Sometimes, I will do other projects that I can think up or find on Pinterest. If you are big into crafting you can turn your creations into a side business by using a blog. 
That's right you can actually make money from your crafts! I have done it, and I look forward to showing you how!
I am so blessed to be with you on this journey. I want to be a help to you in reaching your goals! As moms, we are diligent hard workers and if we work together we can help build each other up. You don't have to face it alone!
I have always dreamed of running my own business and I try to aspire to be like the woman described in Proverbs 31:10-31. I not a perfect person but I am a work in progress. 
I also enjoy helping people solve problems, whether they are seeking me out for my mad nerdy skills or needing help with a less technical issue. I also like to share what I learn with others. Either through my paid courses, blog posts, or YouTube videos. I always want to learn more. Sharing what I learned is caring right! I don't want you struggle!
Want to learn more?
Follow me on YouTube: https://www.youtube.com
Check out my courses: Blog Shop
So what is a nerdy mom you may ask?
Nerdy Mom: An intelligent woman who embraces her "nerdiness" within, while caring for her family. She still enjoys pursuing hobbies or activities that her children deem nerdy. You don't have to like all things Sci-Fi or have a mind for technology to be a nerdy mom. If you are passionate about camping, fashion, health, beauty, sports, or any other topic for that matter. If you become so passionate, to the point that you become a wealth of information on that topic or multiple topics, you are a nerdy mom. 
By the way, nerdy moms have more fun because of our corky sense of humor!
~ My journey into blogging ~

Being a previous military spouse, I remember how hard it was keeping a job. You are contently, moving to a new duty station makes it hard for you to build a career. You can't build longevity at a job. Some places don't want to take a chance on you because they know you will be leaving in a few years, even if you have a degree. Perspective employers look poorly on you if could not land a job within the first six months of moving to a new location. Even when the job market is out of your control. You can't get unemployment benefits to help put food on the table or cover bills while you are looking for work. A lot of times you get stuck working a minimum wage job. You knowing you have degree, and their nothing you can do about. But you keep at it because you know you are helping your husband or wife with the financial burden.
 If you do land a job, you always have to work your way back up from the bottom. It take sometimes takes a minimum of one year to prove yourself. You can give up that dream of having a career if you are station overseas since there will be very few job opportunities at all. So you stay at home with the kids until you are station back in the states.
Many military spouses find it hard to finish a degree with the constant moving. Sometimes they are forced to retake completed classes because the education institution refuse to take all the credit they earned or the other school refuse to provide a transcript. Many military spouses give up due to the mounting school costs and frustration of trying to earn a degree. I have heard of all of these same stories from other military spouses too!
 Why did I get started with blogging?
Something had to change, I remember that I use to blog in high school as a hobby. I got my degree as a Web Developer. Is there a way to create a side income with a blog? I wasn't sure, so I started researching if that was possible. To my surprise, it was not only possible but other women were make money to support their family through blogging as a business! I have always wanted to run my own business but we were always moving. However, blogging was a way to run a business from anywhere.
Through blogging, I found that I could start my own business without spending a fortune or taking out a loan. I'm not say starting up a blogging is total free! However, I could start a business with a few hundred dollars that I have saved up. I spend more time praying and researching how I would do this. I already knew how to build websites since that is what I do at work, but I wasn't sure how bloggers made money doing it. I learned that bloggers make money many different way. They sell their own product, affiliate marketing, sign up for ad networks, create sponsored post, etc.
I started my own website for my blog, created several posts about technical products that I have used, and how I use them solved a problems I was having in my small business. Then I made my blog live and signed up for affiliate programs and ad networks, so I could monetize my blog. Now I was ready to create a social media account for my new business so people will know my blog was ready for visitors. My first affiliate sale was through the Amazon Affiliate program. It was not a lot money but it was proof that this business model works! All I needed to do was create more blog posts that answered a question or solved a problem that provided my reader value.
Now, I'm not a marketing genius and I was able to prove that it doesn't takes a special talent to start a blog and make money doing it. My professional background is in Web Development, graphic design, and training. I don't have marketing or business background at all but I am really good at solving technical problems, training others, and a burning desire to succeed.
A mission to help women  get started with blogging?

This gave me an idea! I can help women and military spouses not get overwhelmed by starting a blogging.  So they will be encourage to not give up and feel empowered to succeed. A blog they can build into their own business! Which they can take with them no matter where their next duty station would be, even if they go overseas! I can make "How To" courses that are easy to follow and provide step by step instruction. That way a they can just follow along in the training with me or send me an email. I can help them solve this problem. This will not only help others but anyone who wants to start a business on a small budget!