I make a commission from purchases made through links in my posts, at no extra cost to you. Read my disclosure for more information.
In this Tailwind review, I will tell you about Tailwind and how it can help you with your marketing strategy for your business or blog. I personally use Tailwind for all my social media marketing strategy and it helps me to drive free traffic to my blog. Tailwind is approved by Pinterest and Instagram but it also works with Facebook and Twitter. You can also leverage the free Tailwind web browser extension to add new content to your posting schedule on the fly.
Will Tailwind help you boost traffic to your blog?
Tailwind can help you boost free traffic to your blog by leveraging social media to promote you blog posts. For example, if you wanted to share this blog post on your Pinterest account, you can use Tailwind to pin the image and web address directly to your account using the free Tailwind browser extension.
You can also select all the boards you want to save the pin too. This helps you share your posts quickly and easily without tediously having to save over and over again. You can just save it once and you are done. This is a big change in your social media marketing strategy, since Tailwind allows you to save to multiple boards at once. Gone are the days where you have to repeat the pinning process for each board and group boards.
You can also schedule the pin to several boards over several days, which saves you time also. They also offer free video training through their YouTube channel and help article in their blog. You can even use the chatbox in Tailwind to get live support! Using Tailwind for marketing on social media has saved me so much time and frustration and I know it can help you too!
What is Tailwind and why would I use it?
Tailwind is an online marketing software for social media to help you promote and get free traffic from Pinterest, Facebook, Twitter, and Instagram. Tailwind is great for promoting your blog, online business, and online shop. Tailwind does this by helping you simplify the processes involved in social media marketing and who doesn't want more help in marketing!
With Tailwind you can get powerful features, such as content discovery, post scheduling, and conversation tracking. These features will help you measure and track your results in real-time so you can fine-tune your marketing strategies as quickly as possible. No other tool can do what Tailwind can do for you!
Today you can use what more than 100,000 leading global brands and about 400 top agencies use to promote their business, online store, or blog. Tailwind is excited about showing you how social intelligence can transform your marketing strategy for your business. I personally use Tailwind for my blog and I think it is the smartest and easiest way to schedule all my pins on Pinterest. I know you will love it too!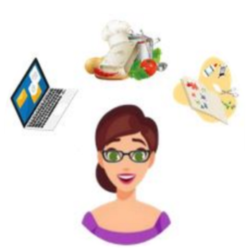 Subscribe to Nerdy Moms United!
Get updates on the latest posts and more straight to your inbox!
Is Tailwind easy to use?
Tailwind is very easy to use and I use it for my social media marketing too. If you ever get stuck, they make it easy find the help you need. With training video that are easy to follow on their YouTube channel and help article in their blog. You can even use the chat box in the Tailwind app to get live support too! They will even notify you through email about new free webinars and training. If you can't attend the webinars, they will send you a link to the recording. I don't know of any other marketing system that does that for their users. They really want you to succeed!
Get more bang for your buck, out of your current blog post content! Check out this blog post on, "How to Recycle Your Social Content"!
What is a Tailwind Communities?
I would say that a Tailwind Communities (previously called Tribes) is nothing like a Pinterest tribe, it would be similar to Pinterest Group Boards. A Communities is a group of people in the same industry or with common interests. When you join a Community on Tailwind, you're able to submit your pins to that tribe. From there they can re-pin your pin on their boards and group boards.
This can help you get more visibility and reach that you would not have gotten by just pinning to your boards. You also will be able to find new pins from them to add your boards. This is another way Tailwind helps you expand the reach of your social media account by helping you gain new followers and drive more traffic to your blog or website.
What is a Tailwind Create?
Tailwind just released this new feature called Tailwind Create and I had so much fun bate testing it! What is Tailwind Create you may ask? It is a new way to create your Pinterest pins inside Tailwind by simply using the link to your post. I know mind blown right!?
This makes creating professionally designed pins for your social marketing on Pinterest a breeze. You have to try it it is so awesome! I love that it allows you to streamlines the pin design and uploading process to your drafts section in your Tailwind account.
Instead of spending hours a week trying to design beautiful pins for Pinterest to promote my blog. I now can design eye-catching pins with Tailwind Create in a matter of minutes. I don't know about you but I am one busy momma with two kids and a full-time job. If I can streamline any area of my business from hours to minutes, I will.
With the Tailwind Create I can make visually stunning pins in no time by just add my blog post address and a few images. You can easily uses your own images that are on your post with out having to upload them to the Tailwind App. The App will automatically do it for you, how easy is that!
Check out these posts on creating you content for social media!
They also provide royalty free pictures if you want change the look of your pins. They will also do the design and text layouts for you. This great if you are running low on time or if designing pins isn't your thing, Tailwind has you covered.
Tailwind Create Plans Chart
Starter
Advanced
Max
Price Yearly
Included in your Plus Plan
$149
$299
Monthly Pin Creation
30 Pins
100 Pins
300 Pins
Save Favorite Designs
10 Designs
25 Designs
Unlimited Designs
Stock Photos
1M Free Photos
5M Premium Photos
20M Premium Photos
Design Elements
100s Basic Elements
10k+ Premium Elements
50k+ Premium Elements
Pin Design
Basic & Multi-Photo
Specialized for
your business
Specialized for
your business
Upload Custom Fonts
No
Yes
Yes
Automatic Brand
Yes
Yes
Yes
Drag and Drop
Editing Tools
Yes
Yes
Yes
What are some disadvantages to Tailwind?
The scheduling page can get slow once you have a lot of pins scheduled but that can be easily managed. Tailwind is aware of that issue and they are always working toward improving the user's experience. If you have any suggestions on how they can improve, you can always drop your comment in the live chat box.
I have done this before and they are interested in your feedback and will respond back to you with possible follow up questions. You can now crop or edit your images in Tailwind, this want always the case. This is one of the new updates they have rolled out from a user suggestion.
You can load your image up to Tailwind in bulk which you can't do on Pinterest. When I make a large bulk of pins before Tailwind Create, I would always start with Canva to create and edit my pin images and videos. Then use Tailwind to schedule them out before posting or pinning them. Canva is a free tool that I recommend for all social media posts and pin editing because of its flexibility and social media templates.
Tailwind Plans and Pricing Chart
Free Trail
Pro
Advanced
Max
Enterprise
Who is the plan for?
Minimum
No time limit to
try it out all
feature available!
Bloggers and Small Business
Small Agencies
Mid-Sized
Business
Large Brands
and Agencies
Price Monthly
$0
$19.99
$39.99
$79.99
Call for pricing
Price Yearly
$0
$119.88
$239.88
$479.88
Call for pricing
Saving with
Yearly Plan
$0
$120.00
$240.00
$480.00
Call for pricing
# of Attached
Accounts
Pinterest/Instagram
1 of each
1 of each
2 of each
3 of each
As many
you need
# of Create Designs
20 Post
Designs/Month
100 Post
Designs/Month
Unlimited
Post Designs
Unlimited
Post Designs
Unlimited
Post Designs
Customer Support
Human Chat and Email
Human Chat and Email
Human Chat and Email
Phone, Human
Chat, and Email
Dedicated
Customer Success
Manager
Scheduling
Auto Posting
Yes
Yes
Yes
Yes
Yes
Pin/Post
Scheduling
20month
100month (on both)
1000month (on both)
Unlimited
Unlimited
SmartSchedule
Yes
Yes
Yes
Yes
Yes
Interval Pinning
Yes
Yes
Yes
Yes
Yes
Photo & Video Support
Yes
Yes
Yes
Yes
Yes
Bulk Uploads
Yes
Yes
Yes
Yes
Yes
Browser Extension
Yes
Yes
Yes
Yes
Yes
iOS Mobile App
Yes
Yes
Yes
Yes
Yes
Schedule Stories
Yes
Yes
Yes
Yes
Yes
Facebook Cross-Posting
Yes
Yes
Yes
Yes
Yes
Instagram HashTags and Planning
1-Click Hashtag Suggestions
Yes
Yes
Yes
Yes
Yes
Reusable Hashtag Lists
Yes
Yes
Yes
Yes
Yes
Hashtags in 1st Comment
Yes
Yes
Yes
Yes
Yes
9-Grid Preview
Yes
Yes
Yes
Yes
Yes
Drag & Drop Calendar
Yes
Yes
Yes
Yes
Yes
Post Inspiration
Yes
Yes
Yes
Yes
Yes
Content Planner
(color coded)
Yes
Yes
Yes
Yes
Yes
Instagram Analytics and Reporting
Post-level
Analytics
Yes
Yes
Yes
Yes
Yes
Profile Analytics
Yes
Yes
Yes
Yes
Yes
Bio Link
Tool Analytics
Yes
Yes
Yes
Yes
Yes
HashTag
Anaytics
Yes
Yes
Yes
Yes
Yes
Pinterest Analytics and Reporting
Analytics History
Yes
30 Days
90 Days
1 Year
Unlimited
History Archive
Pin Inspector
Yes
Yes
Yes
Yes
Yes
Profile Performance
Yes
Yes
Yes
Yes
Yes
Weekly Summary Reports
Yes
Yes
Yes
Yes
Yes
Board Insights
Yes
Yes
Yes
Yes
Yes
Domain Monitoring
Yes
1 Domain
1 Domain
1 Domain
As many
you need
Track Traffic from Pinterest
Yes
Yes
Yes
Yes
Yes
Analyze Latest Pins
Yes
1000
5000
20000
Unlimited
Instagram Bio Link Tools
Schedule Posts
with Links
Yes
Yes
Yes
Yes
Yes
Branded Bio Page
Yes
Yes
Yes
Yes
Yes
Static Button Links
Yes
Yes
Yes
Yes
Yes
Smart.bio
Custom Link
Yes
Yes
Yes
Yes
Yes
Collaborate
Users
(Your team members)
Yes
You + 2 Users
You + 2 Users
You + 5 Users
As many
you need
Post Approval
Yes
Yes
Yes
Yes
Roles & permissions
Tailwind PowerUp Chart
Plus
Pro
Max
Unlimited
Price Yearly
Included in
Pinterest Plus Plan
$59.88
$119.88
$359.88
Tailwind Communities
5 Communities &
30 Pins a months
Unlimited Communities &
200 Pins a months
5 Communities &
30 Pins a months
Unlimited Communities &
Pins Submissions
Price Yearly
Included in
Pinterest Plan
$59.88
$119.88
$359.88
SmartLoop
250 Active Pins
500 Active Pins
1000 Active Pins
Unlimited
Active Pins
Unlimited PowerUp Bundle
Pricing
$39.98 Monthly / $479 Yearly
Benefits
Tailwind Communities
SmartLoop
Pinterest Plus Plan
Automatic Brand
Unlimited Communities
& Pins Submissions
Unlimited
Active Pins
Included
What benefit do I get with Tailwind?
For one they have a free trial! I like, that you can save time with multi-board pinning, hashtag lists, bulk image upload, drag-and-drop calendar, and other shortcuts. Don't forget Tailwind Create to make professionally design pins a breeze in minutes.
Plus, you can automatically optimize your social media schedules to engage your audience at the right time. No more guesswork on when to post or pin your content! Then you can measure the effectiveness of your posts and pins with detailed analytics and insights from the Tailwind reports.
Tailwind's browser extension enables you to easily create multiple posts or pins from any website with a single click. The Hashtag Finder automatically suggests the best Instagram hashtags for your readers. In addition, you can improve your efficiency by using this single tool to post all your visual marketing content on social media. The best part is that Tailwind's application is affordable for new businesses and bloggers that are just starting out with a limited budget.
They make it so easy for you to stay on top of your calendar by selecting the specific date and time you wish to post or pin. Another option is that you can add a queue and hook it up to your pre-set schedule. With this solution, you can manage multiple social media accounts, and collaborate with your team and/or other Tailwind users through Tribes.
You don't have to worry about reliability and security. Tailwind is guaranteed through an official partnership with Pinterest and Instagram. I like that because it will help you from getting your Pinterest account suspended.
With Tailwind, you can track the activity and trends of your posts and pins that way you can find what is and isn't work for you. You can even track when someone comments on your Instagram post or Pins from your site.
Plus, you can monitor key performance indicators (KPIs) by tracking your Instagram and Pinterest profiles, #hashtags, and more. You will gain so much more insights from your Instagram and Pinterest analytics to help you identify important metrics and tasks you can focus on improving your traffic flow.
Another important benefit of Tailwind analytics is it can help you monitor your Instagram and Pinterest followers, brand mentions, likes, repins, boards and so much more. You can also analyze content trends on Instagram and Pinterest to learn about what your readers are interested in. Finally, you can track results to understand what type of content is effective and deliver more of it to your Instagram and Pinterest audience.
Check out this post on using the New Pinterest Analytics for Smarter Marketing!
If you want more followers and traffic then Tailwind is the way to go! I have seen a big change in the growth of my blog and engagement followers since using Tailwind. You will also get to meet other bloggers and make new friends with other like-minded people like you!
I would recommend trying out their free trial because that is the best way to get started and you got nothing to lose. Best of all they will not ask you for your credit card at all with the free trial, it is completely risk-free!

Get started with Tailwind and get their risk free trial offer today!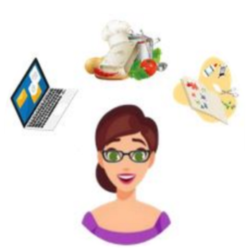 Subscribe to Nerdy Moms United!
Get updates on the latest posts and more straight to your inbox!
I hope you found this Tailwind review helpful, here are other posts that you might find interesting.
How To Start A Pinterest Business Account To Get Free Blog Traffic?
How To Get Approved For A Pinterest Verified Merchant Program Account?
GetResponse vs AWeber vs ConvertKit Review: Compare Plans, Pros, and Cons
ClickFunnels vs LeadPages Review: Comparing Plans, Pros, and Cons
I hope this post, about Tailwind was helpful to you! Please share this post on social media because sharing is caring!
I make a commission from purchases made through links in my posts, at no extra cost to you. Read my disclosure for more information.
Tailwind review | affiliate marketing services | affiliate marketing strategy | marketing software | affiliate marketing tips | marketing tools for beginners | tools for marketing your blog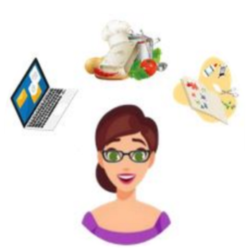 Subscribe to Nerdy Moms United!
Get updates on the latest posts and more straight to your inbox!
Looking for more posts about blogging?
When I first started blogging, I didn't know you could uses Pinterest to promote your blog's content to get free traffic. That's right, traffic for free! Who doesn't want to get free traffic coming to their blog!? …