I make a commission from purchases made through links in my posts, at no extra cost to you. Read my disclosure for more information.
"How do bloggers make money?" I get this question all the time from friends and family when I tell them I am a blogger. Was I always ways a blogger? No, before I start my journey as a blogger I did web development and design. I still use those skills today to help others reach their potential as a blogger by helping them start their own blogs.
However, there is so much more to blogging than slapping a website together and calling good. Starting your website is only the beginning. You have to write good content, add good quality images, promote your posts, sign up for an affiliate network, etc…
The main point is if you don't treat your blog as a business, all you have is a really expensive hobby! Many bloggers fail to make money because they are stuck in the hobby mode when they are running their blog. Don't get me wrong, if your goal is to blog as a hobby that is fine but don't expect to earn money from your blog.
Can you really make money blogging? You can absolutely make money as a blogger and I am going to tell you how! I am also going to cover this question and more common questions people have about blogging.

How do bloggers make money?
Bloggers make money online by selling and recommending products and services on their website. These products and services can be provided by the blogger and can be very profitable for them. However, this is only one source of income for a blogger.
New bloggers usually do not have products or services to offer of their own in the beginning. So what do they do to make money? They use affiliate marketing and ads to create another stream of income for their blog. This is only one of the example, of how it works.
Blogger tries to build out multiple streams of income with their website. The more streams of income they have, the more profitable they will be. Below is a list outlining the different types of blog monetization strategies and the different income streams they each have.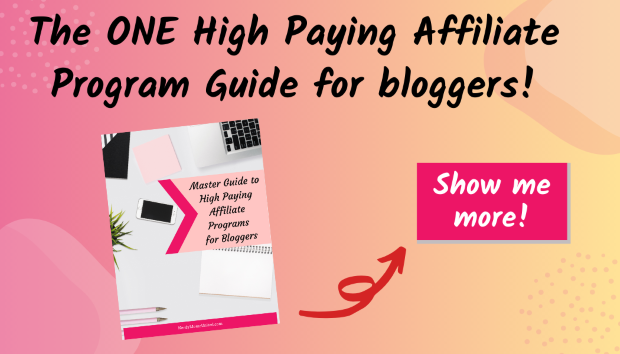 Ways to Monetize Your Blog Content
Affiliate Marketing recommendations of products and services
Paid to write product or service reviews
Sell sponsored blog posts spots
Buy and flip websites for a profit
Do public speaking events as an Influencer
Display Google Ads with Adsense
Use an advertising plugin to sell ads spots on the blog


Run a Paid Membership Group Website
Make a private forum subscription
Make a questions and answers community website
Provide a restricted members only content area of your website


Run a Paid Directory or Submission Board Website
Run a paid events calendar for concerts, community events, ect.
Run a paid submission site for jobs or products
Run a paid business directory


Sell Your Own Services Online
Run a freelancing services
Run a consulting business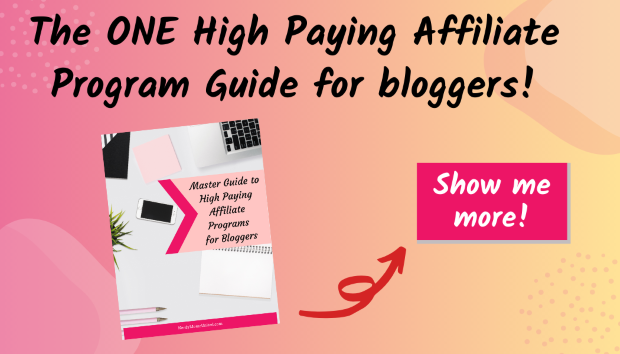 Sell Your Own Digital Products
Sell your own ebook, workbook, and printables
Sell your own online courses


Sell Your Own Physical Products Online
Print on demand t-shirts store
Start an e-commerce store with WooCommerce
Dropshipping store with WooCommerce


Provide a Platform as a Service
Start an online marketplace site
Donation collection website


Become a WordPress Developer or Designer
Sell your own images and graphics
Create your own WordPress plugins
Sell your own WordPress Themes

Wow, that is a long list of ways a blogger can make money with their blog. A blogger does not use all of these methods on one website, it will just not work. However, they do mix and match the different monetization strategies that best fit's the goals of the website. Affiliate marketing is the most common strategy that all bloggers use, other than ads.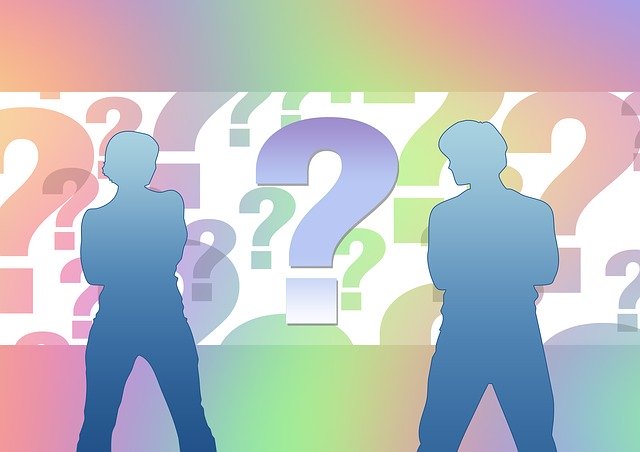 12 common questions you get asked as a blogger
To make things easier, these are the thirteen most common questions I get asked as a blogger. Most of them are about how bloggers making money and how does that part work. Sometimes the questions are about how to start a blog. Below is a list of what I will be covering in this post. As new questions pop up I will add to this list.


What blogging is and what blogging isn't?

What is Affiliate Marketing?

How do bloggers get paid?

How much money do bloggers make?

What type of blogs make the most money?

How to start a blog for free to make money?

How to make money blogging for beginners?

What is Search Engine Optimization (SEO) and why is it important?

How long does it take to make money blogging?

Do you have to be a web developer to start a blog?

What is WordPress and how does it work?

What is the difference between WordPress.org and WordPress.com?
What blogging is and what blogging isn't?
Before we go any further, I want to clear up any misconceptions on what blogging is and isn't. So of these are myths and misconceptions about blogging. I hope this list will make it a little clearer for you.
What blogging is …
… a way to earn money, that can grow into a business. This will happen when you are serious in working it as a business. You will use your blog as part of your business strategy and not a hobby.
… an exercise in patience but it is well worth it. Over time you will see your passive income grow.
… great for people that are goal and result oriented. It is true you results will vary but it is also dependant on the effort you put into it too.
… rewarding! When you start to see growth in your audience. You will start to see them responding to your posts with comments, likes, and sharing it on social media. They will buy the products you offer and recommend. In turn, you will start to create passive income from your blog.


What blogging isn't …
… a get rich quick scheme! If anyone tries to sell you on that idea, then they are lying to you and run away as fast as you can.
… for people that want to be lazy, it will require you to work. Building a business will always take hard work, the questions is, are you ready to invest in it yourself?
… for people that need to be rewarded as soon as a blog task is completed. If you are not able to accept delayed gratification, then blogging is not for you, as a business model! Building any business will require delayed gratification and you will see the rewards later.
… blogging is a business. No, it is part of the marketing side of your business. It is not the business all by itself but it is still a very important part. Without it, you can't make money.
Now that we are on the same page literally and figuratively, let's get started!

What is affiliate marketing?
What is Affiliate Marketing you may ask? It is, for the most part, commission-based sale, in a nutshell. I know it might not sound super cool but all the big time bloggers do it, including myself!
To start making money on your blog you will need to sign up for affiliate programs. Which affiliate program should you start with? When I first started with my blog, I signed up with FlexOffers, Share-A-Sale, and Sovrn (previously Viglink). Then I branched out to other affiliate networks. Some affiliate programs require you to have a website or a social media account, and other affiliate programs don't.
To help you with finding the right affiliate programs for your niche I put it all together in an easy to uses guide. This where the Master Guide to High Paying Affiliate Programs for Bloggers comes in handy. It will help you decide which affiliate programs to sign up for.
Each one has its own rules and requirements. You can apply to as many affiliate programs as you want to scale your affiliate marketing earning and start building a passive income with a blog. I would suggest starting with Share-A-Sale and then branch off from there.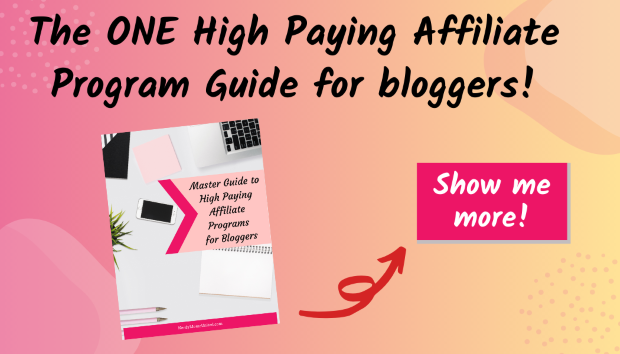 How do bloggers get paid?
Blogger gets paid by many different methods. They can get paid through direct deposit, check by mail, PayPal, or another electronic payment services. The payment method is also dependant upon the contractual agreement between the blogger and the monetization strategies they choose to use for the business. Below is an outline of the different affiliate marketing programs and ad networks payment models that you will see if you do that type of monetization on your blog.

Types of affiliate pay models:

You will need to first become familiar with some of the commonly used words such as CPC, CPA, and CPS. You will see these terms on every affiliate marketing program and ad network.

Cost Per Action (CPA)

Cost-per-action or CPA for short means that a company will pay you if a potential consumer completes an assigned task. This task may include; filling out contact details, signing up for a membership, inquiring about a newsletter, clicking on an ad, or making a purchase just to name a few. CPAs are quite challenging to use if you do not have entirely active members who continuously follow and like your valuable posts.

Cost Per Click (CPC)

CPC are initials for cost-per-click, this means that you will earn some cash when online viewers visit your affiliate link or ad. CPCs are the most suitable for Pinterest marketing, especially if your posts have numerous pins.

Cost Per Sale (CPS)

CPS is described as cost-per-sale. Using CPCs is simple. Your goal is to get the sale. Just think of a product you may want to promote. If your reader does not buy you don't get paid. For you to increase conversions, you should post valuable content from others on your website to improve the trust with your consumers while boosting your sales.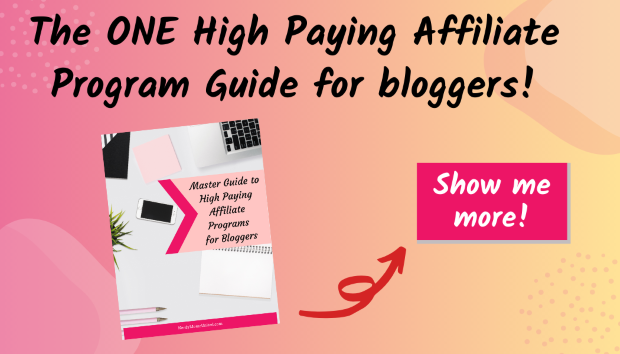 How much money do bloggers make?
How much money a blogger earns can varies for a number of reasons. It will really depend on how much work and effort they put into their blog or blogs. Yes, some of them have multiple blogs. Bloggers that make a comfortable income of six figures to a million or more a year treat their blog like a business and not a hobby.
If you want to start a blog to make money, you will need to be willing to put in the time and effort. Honestly, many beginner bloggers lose interest and give up too quickly. Building a blog into a business is a marathon, not a race. Remember as I said before, "a blog is not a get rich quick scheme!" Real work is required.
One of the key factors of a blogger making money with their website comes down to how much traffic they can get to it. The combination of the right traffic and their monetization strategy is what turns a blog into a money making machine. That is how many successful bloggers make huge incomes of six figure, seven figure, and million dollar incomes.


What type of blogs make the most money?
All blogs have the potential to make money but here is a small list of the most common blog types. In the blogging world, a blog topic is called a niche. If you want to see a bigger list of blogging topic check my post on, "How to choose your blog niche?"
This category is very popular for a number of reasons. Before and after pictures are a must if you are doing a restoration DIY project. Any DIY or craft project with steps do well with added image that go along with the steps. If you are the creative type of person who can make interesting things, a DIY blog is definitely a blog you can start to make you money. Home improvement and any type of repairs will fall in this category, including cars.
People will always want to know how you can save money, save for retirement, create a family budget, and pay off debt. Who doesn't want to be debt free!? That is another reasons why people start a blog. Retiring early would be awesome too!
This is a very competitive topic and partners well with food. If you come at it with the point of view of your own personal growth. For example, your own journey in health and fitness can drive a huge following of readers to your blog.


This topic is very popular. It partners well with travel, green living, health, and fitness. It is a very versatile topic and what can I say food does bring people together.
Parenting children of various age can provide a mountain of topic and subject to write about. As a parent myself I do spend time looking up parenting tips. Even though I don't run any parenting blogs myself. New parents often visit these for information.
This one is a fun one to write. Food also goes well with this topic. Travel is popular for people who are planning a trip or those who just want to dream about a different location.


How to start a blog for free to make money?
I get asked this question every once in a while but there is no way to make money from a free blog. I will explain why you at least need to pay for your web hosting and take some training. Every web hosting platform that offers you a free website will block you from running ads on the site. Also, affiliate marketing networks and programs will not approve your application to join, if you are using a free website. With a free website, your online money making potential is next to none.
Next, if you are serious about wanting to make money online with a blog, you will need to take a course or some kind of training. Why am I encouraging you to take some training? Because take a course on how to set up your blog correctly, so you can monetize it, will help you to earn money from your blog even faster.
Now I'm not saying to run down to the local community college to take a class. For one they don't offer classes for blogging. Two even if they did, they would charge way too much for that class. The best way to learn about how to start a blog and to make money from it is to learn from an actual blogger.
They will know the ins and outs of building a successful blog. Plus, you can learn from their mistake, so you don't have to go through that pain and suffering. I offer a blogging course that has helped many new bloggers get their website started the right way so the can monetize it. If you want to check it out for yourself it is called, Starting a Blog That Pays.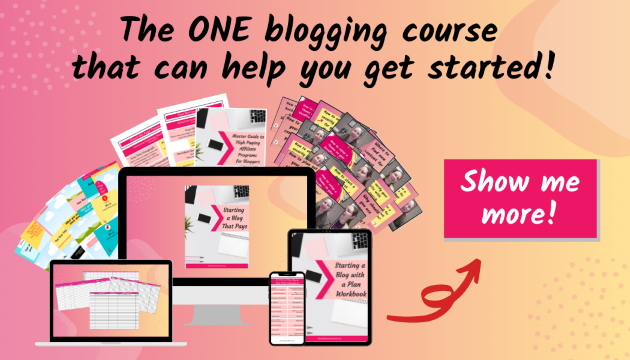 How to make money blogging for beginners?
Ok, the short is affiliate marketing and ads without a doubt! It will not make you a lot of money in the beginning but it is a start for sure. Now for the long answer because there is a lot more explanation to this topic.
To make money blogging it all starts with choosing your niche. Earlier we talked about that a niche is the topic of your website or blog. When you have a blog without a well defined niche it can causes you problems down the road. It will make it difficult to monetize and your readers will be confused about the purpose of your website. It will also cause problems with the search engine optimization of your website.
I know I threw some more nerdy words at you. Don't worry I will explain what search engine optimization is in the next section. I will also tell why it is important if you want to get into blogging.
I know I got a little sidetrack there. the point is your niche will help drive what product and services you will recommend. From there you will select affiliate marketing programs and networks you will apply to. For example, you will not apply to join an affiliate marketing program that sells cat products when your blog is about raising Golden Retrievers. Or join an affiliate program that offers products for clowns and mimes when your blog is about make-up artistry techniques for photography.
I know my examples are a little comical but I think you get the point of where I am going with this here. Make sure you know your niche or topic before you start. It is ok if you are new to your niche! Your blog is about you learning more about that topic. It will draw an audience because other people are in the same boat you are in. Also, they are interested in learning about that topic too.
Do you want to learn more about what a niche is? Check out this on,"How to choose your blog niche?"




What is Search Engine Optimization and why is it important?
I promised I would get back to this topic. Why does search engine optimization (also known as SEO) matter? It matters because Google being the top dog of all search engines, will not know what your blog is about if the niche of your website is not focused.
If Google does not know what your blog is about, it will not show it to your prospective audience. If Google doesn't show you blog to your intended audience. They they will not be able to find your blog or the awesome posts you have written. Then you will not be receiving any traffic from Google. No traffic from Google equals to, no sales, and that adds up to an unhappy blogger. I know that I am over simplifying it but that is what it boils down too.


How long does it take to make money blogging?
I can say from my personal experience. I made my first affiliate marketing sale on my website on my second week of my website being live. Did I make a lot of money from that affiliate sale? No, but it was proof that it was a working model for making money. From there I was able to continue to build my blog to income other stream income through ads, my own products, and adding other affiliate marketing networks.
It does take time and effort to build out an income with a blog and it is definitely not a business model for the lazy. I will emphasize again, making money online is not a 'get rich quick' scheme. Anyone on the internet trying to tell you the opposite is probably trying to scam you.
If you truly want to make money online by starting a blog. I can help point you in the right direction. I would suggest the "Starting a Blog That Pays" course. In it, I detail the steps you will take to start a blog from the beginning to monetizing it and getting traffic.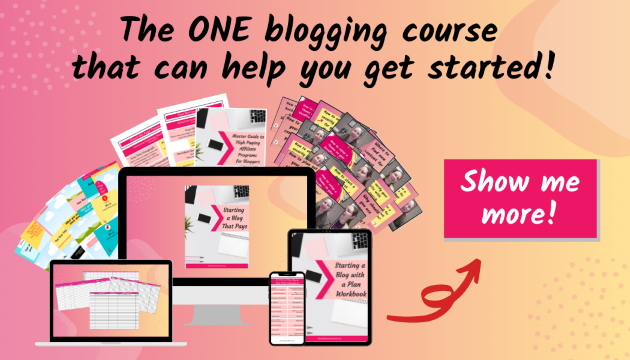 I will be the first to say, there is no easy way to tell you how soon you would start making money with your blog. Some bloggers start making small amounts of money soon after starting their blogs. Others struggle to get their blogs to take off.
However, bloggers that continuously work on a growth strategy for building out their blog content and monetization streams. They are the ones that see encouraging results very early on in their blogging career. Personal effort is the real driving force if you make money or not on your website.


Do you have to be a web developer to start a blog?
No, you don't have to be a web developer to start a blog. It is so much easier to build a website these days, then it uses to be back in the '90s. Back then you had to know how to write HTML, CSS, JavaScript, and more. All that changed on May 27, 2003, with WordPress! If you know how to use a Word Processor or write an email then you can become a blogger if you want.
The Starting a Blog That Pays courses will cover everything you need to know about starting a blog. That way you don't have to pay an expensive web developer to build your site for you. Plus, the course is way more affordable and I walk you through every step of the way.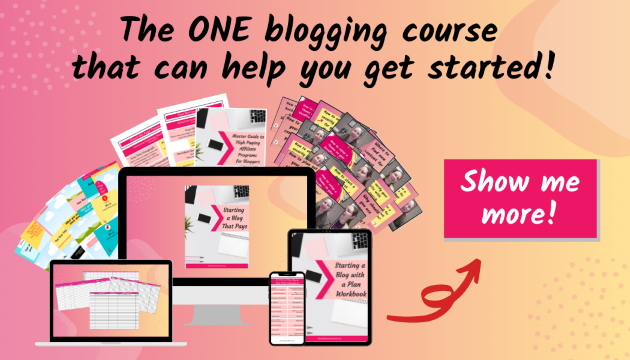 What is WordPress and how does it work?
WordPress is an open source content management system (CMS) website creation tool, written in PHP code. I know I whipped out a little bit of geek speak there. I will be the first to admit there is a learning curve when it comes to using WordPress. Even for a professional web developer like me.
Once you get hang of WordPress and I promise you will. WordPress is by far the easiest to customize and the most powerful blogging system in the world today. Many famous blogs, news outlets, e-commerce stores, music sites, Fortune 500 companies, and celebrities are using WordPress. Did you know, that WordPress runs over 35.2% of all the websites on the Internet today? I don't know about you, but that is mind blowing that one in four websites that you visit are WordPress websites. Reference – Kinsta.com


What is the difference between WordPress.org and WordPress.com?
It is very understandable that WordPress.org and WordPress.com sites can cause some confusion. The name alone would cause anyone to do a double take. The big key difference between the two is WordPress.org is free and WordPress.com is not.
WordPress.org
I personally use WordPress.org for all of my website builds. This type of WordPress is commonly called a self-hosted WordPress. WordPress.org is the free, open-source website building software that you can install on your own web host.
It allows you to create a website that's 100% your own and control. I use Bluehost as my web host and I highly recommend it when starting your blog or website. Plus Bluehost makes it super easy to set up!
With WordPress.org you have the flexibility to add all the free themes and plugins you want. I don't know why anyone who would want to sacrifice all that flexibility. I like the fact that I have complete control of what happens with my site when I am using WordPress.org and Bluehost.
Do you want to get your website started today? Click here to go to Bluehost, to get your website started in 15 minutes!
Here is a post to help through the process! Post: "How to Start a Blog for Beginners in 8 Steps"




Do you know with WordPress you can create these types of websites?
… just about anything else you can come up with.





WordPress.com
I don't use WordPress.com because it is more expensive, especially the web hosting part. It is a paid service that leverages the WordPress.org software. You use it just like WordPress.org, but you lose much of the flexibility of the self-hosted option. That is why I recommend getting your web hosting from Bluehost and then you press one button to install your WordPress.org. Easy as pie!
WordPress.com costs $24.92 per month and you are still limited unless you go for the business plan which is at a higher cost. The business plan will cost you $300 dollars a year. No, thank you! I don't have that kind of money to spend on web hosting. I find it more cost effective to go with the free WordPress.org and then get my web hosting from Bluehost at the fraction of the cost of WordPress.com. Plus I don't have the limitation like WordPress.com does.




I hope you found this post helpful, please share with others on social media. I even made a pin for it below to make it easy to share for you! If you have a question or comment, I would love to hear from you and you can drop them in the comment box below!
I make a commission from purchases made through links in my posts, at no extra cost to you. Read my disclosure for more information.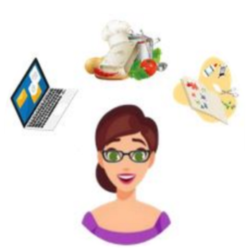 Subscribe to Nerdy Moms United!
Get updates on the latest posts and more straight to your inbox!
Looking for more posts about blogging?
When I first started blogging, I didn't know you could uses Pinterest to promote your blog's content to get free traffic. That's right, traffic for free! Who doesn't want to get free traffic coming to their blog!? …