I make a commission from purchases made through links in my posts, at no extra cost to you. Read my disclosure for more information.
In this AWeber review, I will tell you about the pros and cons of this email marketing software. Whether you are an email marketing beginner or you are looking for an email marketing service to help you with your business strategy. Email marketing is very important to any growing online business or blog. To do email marketing you will need to grow your email subscriber list before you can give valuable offers to your readers.
Per different studies, you can get an average rate of return of $44 for each $1 spent on email marketing. It goes without saying that email marketing is one of the best returns on investment so far. Bloggers and online businesses would agree that email marketing is an important piece to grow there business. So, how can you use AWeber to improve your email marketing strategy?

Are you a blogger or small business that has basic email marketing needs? Then AWeber is one of the email marketing tools for you to choose from but is AWeber the right one for you? You get both rock solid deliverability and support in one package. They offer a 30-day free trial. That is fully functional and allows you to completely test out the service for yourself so you will know if it is the best fit for you.  
What is AWeber and why would I use it?
AWeber is a suite of web-based email marketing and automation tools. AWeber works with more than 450 partner software solutions, allowing AWeber to seamlessly integrate with the apps and services bloggers, email marketers, and online businesses already use. With AWeber you can turn passive prospects into loyal and valued customers with mobile-responsive email newsletters, engaging automated email campaigns, subscriber segmentation and management, subscriber signup forms, and more. They have customer support, free mobile apps to grow, and manage your email lists.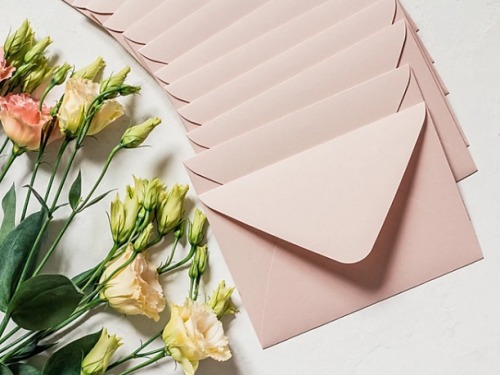 AWeber will help you to efficiently manage your mailing list and to reduce the bounce rate of your emails. You can target messages to your customers and send follow up emails based on a schedule. AWeber including leading business tools and systems such as Zendesk, Salesforce, PayPal, Lead Pages, and WordPress, to name a few. You can use it to manage contacts in a flexible and effective way, custom personalized subscriber lists, create successful and visually engaging campaigns.
Is AWeber easy to use?
AWeber has a simple drag and drop campaign builder to be used with their Autoresponders. You can create your own forms or use one of the provided templates. You can add select boxes, radio buttons, checkboxes, and date fields into your forms easily. You can create multiple forms per list which is great for growing your email list is the idea of using a content upgrade. A content upgrade is a highly relevant bonus content like a cheat sheet or checklist that's closely related to one of your blog posts. Your readers and customers can get access to your freebies and offering it in exchange for their email address.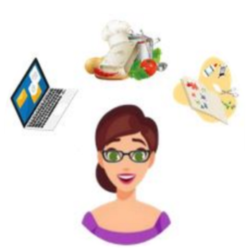 Subscribe to Nerdy Moms United!
Get updates on the latest posts and more straight to your inbox!
In the campaign builder, you have the option to tag a subscriber based on the link they clicked. This lets you create a more personalized marketing strategy for each specific subscriber based on their actions. If you are new to email marketing, no problem there. AWeber offers regular live webinars for additional instruction and training. They also have a Facebook group called the Aweber Marketing Community that is available to members only. It currently has 3000+ users and seems to be fairly active. Access to data and reports also gives you the insight you need to make better decisions, plan and execute better strategies, and achieve success. You do have the option to do A/B split testing of your emails.
Price and Plan Comparison Chart for AWeber

Free Trial Length
30 days
Free Plan
No
0 – 500
Subscribers
$19/mo
501– 2,500
Subscribers
$29/mo
2,501 – 5,000
Subscribers
$49/mo
5,001 – 10,000
Subscribers
$69/mo
10,001 – 25,000
Subscribers
$149/mo
+25,000
Subscribers
Contact for
plan info
Does the free trial of AWeber limit my access to its features?
AWeber does not limit your access to their features during the free trail. You will get all the features they offer in your trial experience. You can change your plan with AWeber at any time to fit your needs.


Does AWeber have any set up fees?
AWeber will not change you a set up fee. They will help you move your email lists over and help you get started for free. If you need more help with your marketing efforts, their network of Certified Experts can help. Also there is never a contract that you have to worry about either.
What are some of the disadvantages of AWeber?
Multiple email segments cannot be included or excluded when sending emails and newsletters.
Some templates are outdated and might not reflect certain niches well.
RSS to email templates can be poor and cannot be edited with the AWeber drag and drop email generator.
AWeber can only do sequential emails.
There isn't any branching available in AWeber.
You can't run different automations in parallel like you can do in other email marketing tools.
You don't have the option to do A/B split testing of your forms.
Sometimes you have to get in contact with AWeber to turn off double opt-in on some lists, even if you have already turned it off in the backend settings.
You will want to keep your mail lists clean because you will be charged for duplicate subscribers (that includes on different lists too) and those who unsubscribe from your lists. This is a big pain, time-consuming, and forces you to do a regular cleanup of your lists in your account.
AWeber cost has also been a sticking point too.
If this section makes you cringe or have second thoughts about AWeber then I would recommend checking out my post on ConvertKit! Click here to see the ConvertKit post!

Are you just starting out?

Then I would recommend ConvertKit since the first 100 subscribers to your email list are free! Plus, you can use the automation features while you are growing your list.
What benefit do I get with AWeber?
A free trial is also available for those who want to take AWeber for a spin for 30 days.
Email Marketing Analytics
Permission Email Marketing
Email Marketing Campaigns
Get started with AWeber and get their free 30-day trial offer today!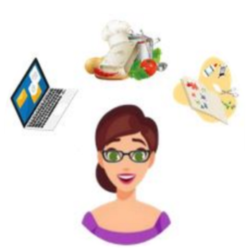 Subscribe to Nerdy Moms United!
Get updates on the latest posts and more straight to your inbox!
Are you looking for more email system reviews? Are reviews for GetResponse and ConvertKit.
Post: ConvertKit Review: Compare ConvertKit Plans, Pros, and Cons
Post: GetResponse Review: Compare GetResponse Plans, Pros, and Cons
Post: GetResponse vs AWeber vs ConvertKit Review
I make a commission from purchases made through links in my posts, at no extra cost to you. Read my disclosure for more information.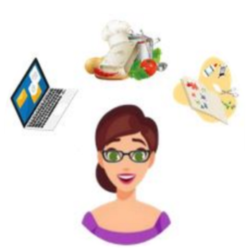 Subscribe to Nerdy Moms United!
Get updates on the latest posts and more straight to your inbox!
Looking for more posts about blogging?
When I first started blogging, I didn't know you could uses Pinterest to promote your blog's content to get free traffic. That's right, traffic for free! Who doesn't want to get free traffic coming to their blog!? …