I make a commission from purchases made through links in my posts, at no extra cost to you. Read my disclosure for more information.
In this GetResponse review, I will tell you about the pros and cons of this email marketing tool. Whether you are an email marketing beginner or you are looking for an email marketing service to help you with your business strategy. Nothing is more frustrating than buying an email marketing service and than later finding out that it does fit your unique email marketing strategy. This review will help you make an informed decision before buying this email marketing service.
Email marketing tool is the #1 must-have to growing any online business or blog. It is important for you to grow your subscriber list and deliver your valuable offers to your readers and customers. In different studies, you can get an average rate of return of $44 for each $1 spent on email marketing. This is the biggest part of marketing you don't want to miss out on.
It goes without saying that email marketing is one of the best returns on investment so far. Bloggers and online businesses would agree that email marketing is an important piece of growing their business. So, how can you use GetResponse to improve your email marketing strategy?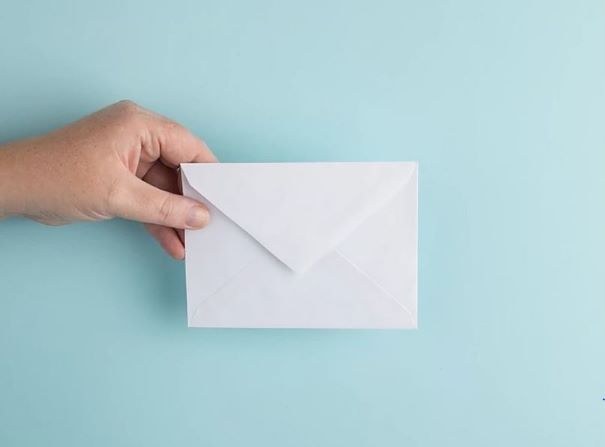 Are you a blogger or small online business owner that needs an email marketing tool?
Then GetResponse is one of the email marketing services that you can choose from but is it the right one for you? With GetResponse you don't need to have a technical background to use its marketing and email automation tools to grow your business potential. They also provide 24/7 support through live chat and email. They offer a free 30-day trial. You don't need a credit card to sign up for the free trial which allows up to 1,000 contacts. Which great for putting the system through its paces, to see if it is the right fit for you!




What is GetResponse and why would I use it?
It is an all-in-one online marketing service that helps you get the job done right with the easiest but powerful email marketing system. The platform makes it simple to create responsive emails and landing pages with its editor. Grow your sales and subscriber engagement through effective email marketing campaigns. In just a few easy steps you can have an entire campaign running in no time.
It doesn't matter if you are an experienced marketer, blogger, or just starting out. You can use the newsletters to send updates or announcements to your subscribers and customer lists. You can use the autoresponders to nurture and educate your new subscribers, forms to grow your list, and a 99% deliverability to make sure your messages always reach your subscribers' mailbox.
With its integrated email intelligence feature, it enables you to maximize the impact of your email campaigns. You can track, gauge, and analyze your progress efforts. This tool empowers you to view hourly fluctuations, segment subscribers with a single click, measure site conversions, compare follow-ups, and to make intelligent decisions quickly. The GetReponse website has a Help Center where you can easily find answers to common questions.




Will GetResponse provide more flexibility in growing your email list?
GetResponse provides multiple ways for you to grow your subscriber list. Do you have a small contact list? You can simply key in the email addresses. For your bigger email lists, you can upload the file or link it with a third-party solutions such as Zendesk Support, Salesforce, Google, and others. If you import your list, you can use a partner service named Brite Verify to remove invalid email addresses from your list.
Is GetResponse easy to use?
I find it to be easy to use with the email and landing page drag and drop creator. It lets you create beautiful emails that are tailored for any device. This will enable your campaigns to reach more people who are constantly using their smartphones and tablets more than their desktops. The automation feature helps you to convert leads into buying customers. If you are new to email marketing, then GetResponse has your back! They provide you with webinars on their features, how to do better email strategies, and effective implementation of your campaigns.




Don't know where to start? Here are a few tips!
That's ok, they also give you 500+ professionally designed email templates that you can pick from to help you get started. With the added benefit of precision targeting that will help drives lead conversion rate even higher, to result in you getting more sales.
To create campaigns, you have the option of using two tools. You can start from scratch and use the Email Creator tool that comes with hundreds of templates. Or you can to use your own code to use the HTML tool. The dashboard shows all your campaigns in one place so you don't have to go hunting around for it. You can view the total number of contacts that received your email and the count of how many of those emails were opened.
GetResponse provides you with a campaign tracking tool that can be integrated with your Google Analytics account. All you have to do is refresh the tool to generate your reports and then you can get them sent to your inbox. Last but not least they make it simple and easy for you to find your contacts information, view the history of campaigns you have sent to them, and what is their open and click-through rates. These insights enable you to target your future email strategy at specific customer segments.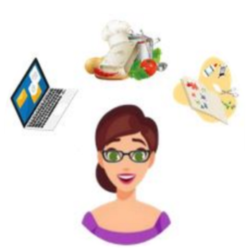 Subscribe to Nerdy Moms United!
Get updates on the latest posts and more straight to your inbox!
Does GetResponse have other tools?
Yes, it has other feature that includes:
Mobile-responsive email templates
Customer Relationship Management (CRM) and much more.
You can create professional web pages for opt-in, thank you, sales, webinars, and more in less than ten minutes without touching a single line of code. You can even nurture your leads with the integrated webinar system. It is the first email marketing service to provide you with a complete webinar marketing solution. With the webinars, you can not only acquire new leads but also nurture existing customers! You can also use the webinars to host training, product announcements, demos, and more.


Price and Plan Comparison Chart for GetResponse

Basic
Plus
Professional
Enterprise
Free Trial Length
30 days
30 days
30 days
30 days
Free Plan
No
No
No
No
0 – 1,000
Subscribers
$15/mo
$49/mo
$99/mo
Call
1,001 – 2,500
Subscribers
$25/mo
$59/mo
$119/mo
Call
2,501 – 5,000
Subscribers
$45/mo
$79/mo
$139/mo
Call
5,001 – 10,000
Subscribers
$65/mo
$95/mo
$165/mo
Call
10,001 – 25,000
Subscribers
$145/mo
$179/mo
$255/mo
Call
25,001 – 50,000
Subscribers
$250/mo
$299/mo
$370/mo
Call
50,001 – 100,000
Subscribers
$450/mo
$499/mo
$580/mo
Call
+ 100,000
Subscribers
Call
Call
Call
Contact for
plan info
What benefits are in each GetResponse plan?

Basic
Plus
Professional
Enterprise
Email marketing
Autoresponders
Unlimited landing pages
Unlimited automation templates
Sales funnels (1 funnel)
Unlimited lead funnels
Facebook Ads
Sell e-products
Everything in the Basic Plan including:
Automation builder (5 workflows)
Webinars (max 100 attendees)
Contact scoring & tagging
Sales funnels (5 funnels)
Work together (3 users)
Webinar funnels (5 funnels)
Everything in the Plus Plan including:
Unlimited automation builder
Paid webinars
Webinars (max 300 attendees)
Unlimited sales funnels
Unlimited webinar funnels
Work together (3 users)
On-demand Webinars

Everything in the Pro Plan including:
Get 2 months free
Transactional emails (paid add-on)
Account manager
Dedicated IP address
Deliverability consulting
Single sign-on (SSO)
Webinars (max 500 attendees)
Email campaign consulting


Does the free trial of GetResponse limit my access to its features?
Their website does not state that they limit your access to any of the features during your trial experience. However, they do offer a referral program when you invite a friend to the service. Both of you will get $30 dollar credit towards your bill. If you refer 3 people who join the service, you will get to choose a free Digital Marketing Certification course.


What are some of the disadvantages of GetResponse?
It will count one subscriber as two when the same subscriber is added on two email lists, this can impact your pricing. Some might find it to be overwhelming due to all the features they offer. To help you with that GetResponse provides you with webinar training on their features, email strategies, and how to use your campaigns.
If you find that GetResponse software is more than what you really need or is too overwhelming. Then I would suggest checking out the ConvertKit post instead. The most important thing is to find the right email marketing system for you! ConvertKit would be a better fit for you if you are looking into getting started with email marketing and don't want to get overload. Sometimes when an email marketing tool has too many bells and whistles it can be very overwhelming! I would suggest selecting the right tool for the direction you want to go in with your email marketing strategy.




What benefit do I get with GetResponse?
A/B Testing for email and landing pages
Real-time editing of landing pages
Reporting, Analytics, and ROI Tracking
Get started with GetResponse and get their free 30-day trial offer today!

Are you looking for more email system reviews? Are reviews for ConvertKit and AWeber.

Post: ConvertKit Review: Comparing ConvertKit Plans, Pros, and Cons
Post: AWeber Review: Comparing AWeber Plans, Pros, and Cons
Post: GetResponse vs AWeber vs ConvertKit Review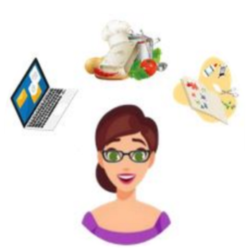 Subscribe to Nerdy Moms United!
Get updates on the latest posts and more straight to your inbox!
I make a commission from purchases made through links in my posts, at no extra cost to you. Read my disclosure for more information.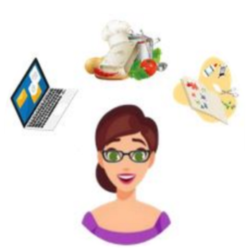 Subscribe to Nerdy Moms United!
Get updates on the latest posts and more straight to your inbox!
Looking for more posts about blogging?
When I first started blogging, I didn't know you could uses Pinterest to promote your blog's content to get free traffic. That's right, traffic for free! Who doesn't want to get free traffic coming to their blog!? …